Katrina Robinson
Katrina Robinson was born on January 13, 1981, and from Memphis, Tennessee, USA. She is an American politician who is a Democratic member of the Tennessee Senate for the 33rd district, which encompasses part of Shelby County.
On July 29th, she was charged with swindling $600,000 in federal funds to pay for her wedding and finance a lavish lifestyle. From 2015 to 2019, she has been accused of stealing the money that was granted to The Healthcare Institute a company she directed, according to prosecutors.
Furthermore, she's also charged with using the money to pay for a lavish honeymoon and to pay legal fees for her divorce. According to the source, Katrina even brought her daughter a 2016 Jeep Renegade, invested in a snow cone business run by her children and paid for home renovations with the money.
Curently, she's charged with theft, embezzlement and wire fraud. However, she said she will continue to serve in the state legislature "with the same integrity, the same passion that I've demonstrated since you've elected me to this office."
Later, she added, "It is believed that if I were not in the position that I'm in, that if I did not champion the voices, the views and the faces that I represent, that I would not be in this moment right now."
Career
In 2018, she was elected to the Tennessee State Senate's 33rd district after defeating twelve-year incumbent Reginald Tate in the Democratic primary with 67% of the vote.
Katrina Robinson is a business owner, and a nurse, in 2015 she founded The Healthcare Institute Inc where its a vocational training school which has since become only independently owned licensed nursing program in the state of Tennessee.
Talking about her education, Katrina graduate from Whitehaven High School in 1998 and then attended Xavier University in Louisiana in pursuit of a career as a plastic surgeon. However, her educational career had to be put on hold when she became a teenage mother and began to experience the real-life rigors of providing for herself and her children.
Then, she graduated from the University of Memphis with a Bachelor of Business Administration in Marketing Management. In 2010, she received her Bachelor of Science in Nursing from Union University – Germantown.
In 2018, she was honored with Shelby County Young Democrats Barack Obama Gala Woman of the Year. Furthermore, she has received the 2017 Memphis Business Journal Top 40 Under 40, 2017 Memphis Business Journal Super Women in Business Executive Profile, 2016 Greater Memphis Chamber Top Young Memphian, and 2016 the New Tri-State Defender Woman of Excellence.
Curently, she is the founder of The Sweet Jar Foundation, where it's a vocal advocate for the once silence victims of child sexual abuse. Also, she is the owner of Celebrity Body Studio.
From 2012 to 2015, she served as a Registered Nurse at the Healthcare Facility Administrator (DaVita). Earlier, she joined Select Specialty Hospital and served there Nurse.
In her career, Katrina has worked as Government Strategic Account Sales at AmeriGas Propane, Limited Partnership, Government Accounts Manager at FedEx Society, Account Executive at Konica Minolta, and Small Business Account Executive at AT&T.
Family
How old is Katrina Robinson? She was born on January 13, 1981, and from Memphis, Tennessee, USA, she is 39 years old as of 2020.
However, there is not much information about her father, mother, and siblings.
Husband
Katrina has not revealed anything about her Husband, Boyfriend, and Relationship status, but she is the mother of 2 Children: Jaden, Amaya.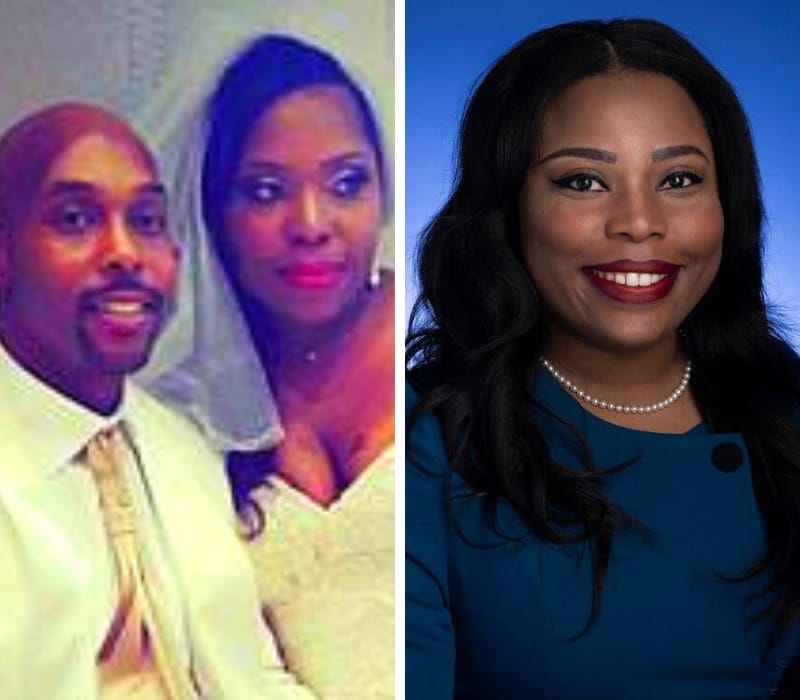 Recently, she has been accused of using the grant money to pay off credit cards and student loan payments, purchase beauty products, pay expenses for other businesses run by her and her children, and to fund a campaign event.
Net Worth
Estimated Net Worth of her is USD 900K as of 2020. She stands 5 feet 4 inches tall and weighs around 59KG.