HoodPanda
HoodPanda aka Naked Panda was captured rollerblading with a golf club naked on a Columbus, Ohio, freeway. The video was first posted by a Facebook user Lexi Bae where it quickly gained thousands of views and shares.
In the video, a naked man can be seen rollerblading with a golf club in a panda hat, Lexi Bae who first shared this video wrote on Facebook "Only In Columbus Bro I Swear."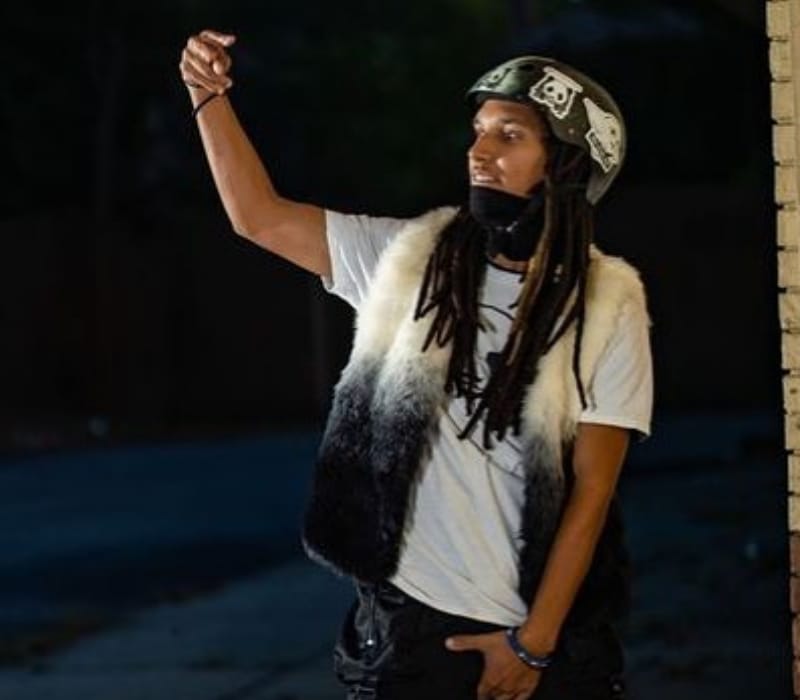 Who is HoodPanda aka Naked Panda?
His real name is Matt Lyon, he has a Youtube channel and Instagram account, on Youtube he has 340 subscribers and started his channel on Jul 13, 2018.
He uploaded his latest video titled "HoodPanda skates down Livingston (selfie style) feat Christian Grapner," on December 8, 2020, and during the time of writing the video gained 215 views.
Furthermore, he also has an Instagram account "H00D P@ND@," where he boasts 7.6k followers and his bio reads "The clown prince of rollerblading #HoodPanda | @5050frames | @sebaskates | @sgsportsdistribution Currently running for mayor of Columbus."
On December 18th he launched a GoFundme page "Keep HoodPanda (aka naked panda) rolling!" till now $317 raised of the $100,000 goal.
The page reads "Hey guys! I'm overwhelmed by the support and reaction to my "Naked Panda" video and I'm happy I was able to make so many people smile! I realize it was dangerous but a dare is a dare.
Some of you know that I'm a professional rollerblader and have devoted my life to rollerblading. Unfortunately, rollerblading has been getting phased out of a lot of opportunities and as such it's been harder and harder to sustain a career! I want to be able to continue doing videos, tricks, stunts, and all-around entertainment for you guys and promise it'll be badASS haha. Anything you can chip in will help! Once again, thank you all for your support!.
$5 is like a virtual hug and due to the pandemic, I haven't got one all year 🙁 much love and peace."
Curently, he is working at Safelite AutoGlass and previously worked as Order Picker/Packer at Kroger Distribution Center in the Sales Department.
Besides this, Matt was a former crew member at Five Seasons Landscape Management.
Age
How old is HoodPanda? He is 27 years old as of 2020, Matt Lyon is from Columbus, Ohio.
However, there is not much information about his father, mother, and siblings.
Net Worth
His Net Worth is under review. He stands 5 feet 8 inches tall and weighs around 74KG.
Know About HoodPanda aka Naked Panda Wiki, Biography, Age, Height, Net Worth, Family, Girlfriend, & Facts
| | |
| --- | --- |
| Real Name | Matt Lyon |
| Nick Name | HoodPanda aka Naked Panda |
| DOB | 1993 |
| Age | 27 years old as of 2020 |
| Height | 5 feet 8 inches tall |
| Weight | 74 KG |
| Father | NA |
| Mother | NA |
| Siblings | NA |
| Wife | No |
| Kids | No |
| Net worth | NA |
(Image Source: HoodPand Instagram)