Donelij
Donelij was born on August 11, 2003, and from the USA. He is a Social Media Personality, TikTok Star, and he came under fire after his young fans started to send death threats to others online.
On 1st September, his TikTok account was banned from the platform and his fans were shocked to learn this news. Earlier, he was accused of being homophobic and transphobic, many users on Twitter accused Donelij that his facial expressions visibly change in videos when someone announces that they are part of the LGBTQ community.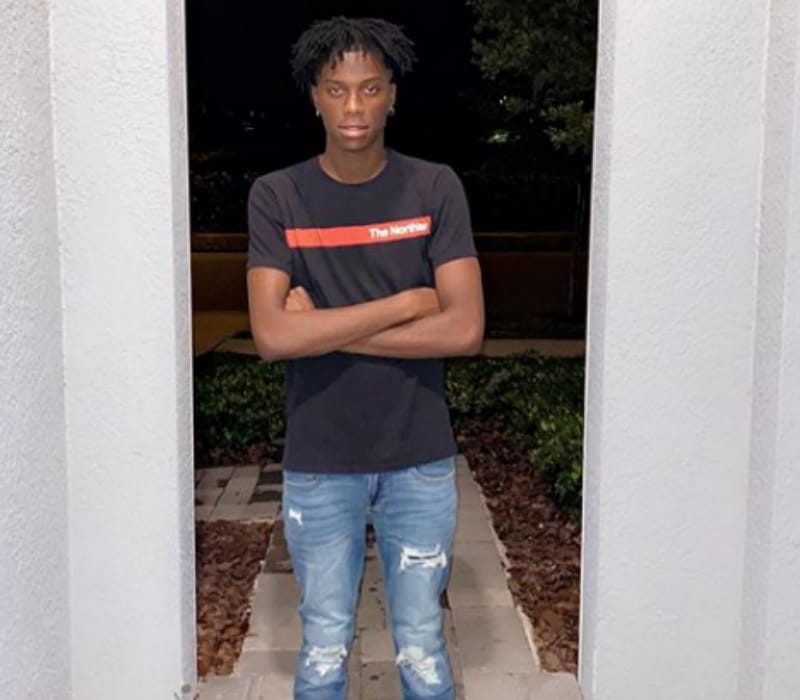 By searching his account on TikTok you will see the statement that his account was deleted due to multiple Community Guidelines violations.
A few days earlier, Toborowitz one of the creators made a video addressing Donelij and in the video, he said "I am disappointed, because I know that you're smart, and I know that you know what you're doing and I know that you know what you're doing is wrong. Because you see your thousands of little kid fans that you have sent death threats and hate speech and you say that you tell them to stop, but have they stopped? I don't see them stopping?"
Later, he added, "You're not the only one that's guilty of this, there is a growing number of people who think the only way that something can be funny is if half of us are laughing and half of us cry."
However, Donelij is back on TikTok with another TikTok account under the name @notdonelij and he already has 2.2 Million followers during the time of writing. On his account, he has uploaded a video titled "Rip Donelij," in response to his main account being banned by TikTok.
https://www.tiktok.com/@notdonelij/video/6867665370040290565
Career
He is a TikTok star and his real name is Chris and had 2.5 Million followers on TikTok before it was taken down for violating community guidelines.
Donelij's second TikTok account @notdonelij already has 2.2 Million followers, and on Instagram, he has 147k followers.
Family
How old is Donelij? He was born on August 11, 2003, and from the USA, he is 17 years old as of 2020.
However, there is very little information about his father, mother, and siblings.
Girlfriend
Donelij is still 17 years old and he has not revealed anything about his Girlfriend on the Internet.
Net Worth
Estimated Net Worth of him is USD 120K as of 2020. He stands 5 feet 8 inches tall and weighs around 64KG.
Donelij Wiki, Biography, Age, Height, Boyfriend, Net Worth, Family, & Facts
| | |
| --- | --- |
| Name | Donelij |
| Real Name | Chris |
| DOB | August 11, 2003 |
| Age | 17 Years old as of 2020 |
| Height | 5 feet 8 Inch Tall |
| Weight | 64KG |
| Father | NA |
| Mother | NA |
| Sister | NA |
| Girlfriend | NA |
| Kids | No |
| Net worth | $120K USD as of 2020 |
(Image Source: Donelij Instagram)