Corde Broadus Wiki
Corde Broadus was born on August 21, 1994, and from the USA. He is a Model, Actor, and Famous Personality. Furthermore, he is a son of Snoops Dogg who is an American rapper, singer, songwriter, producer, media personality, entrepreneur, and actor.
Recently, Corde Broadus shared the tragic news that his son Kai Love passed away. Kai was born on 9/15/19 – 9/25/19 and shared this on his Instagram account. Cordell wrote "My son Kai brought so much love and positivity into this world. His energy will live on and these 10 days of love will always be special to us. Let's all cherish life and those we love while we are here. Thank you."
Later, he also shared a video of the little one receiving a kiss from his sibling in the hospital. Also, he posted a photo of a dry erase board hanging outside of the hospital room. The board listed the child's name and the words "love [and] light." and wrote that the baby "died in my arms" in a comment.
Corde Broadus Brother
Corde Broadus brother Cordéll was an athlete at UCLA and began his Interest in sports from an early young age. Additionally, he was also into modeling and he attended prestigious colleges like Washington State, Duje and Florida State.
In 2015, he was a freshman at UCLA and Cordell also received a scholarship for UCLA's football team. In 2016, he quit the UCLA Football team and continued his education.
On October 21, 2015, Cordéll shared an Instagram photo of his father and himself and wrote "I played football for my father because I thought that was the only way he would love me & be apart of my life. It took me 12 years to realize he loves Cordell Broadus the person, not Cordell Broadus the football player. The best day of my life was when I heard those exact words; I love you dad hope you have a great birthday."
https://www.instagram.com/p/9E4iPDlhiw/?utm_source=ig_embed&utm_campaign=dlfix
Additionally, he also appeared on the reality show called Snoop Dogg's Fatherhood. Cordell signed with Wilhelmina Models and in free time he likes to play Video Games and Basketball.
Corde Broadus Family
How old is Corde Broadus? was born on August 21, 1994, and from the USA and he is 24 years old as of 2019. He is the son of Snoop Dogg (father) and Shante Taylor (mother). He has three siblings, Cori Broadus (sister), Cordéll Broadus (brother) and half brother Julian Corrie Broadus.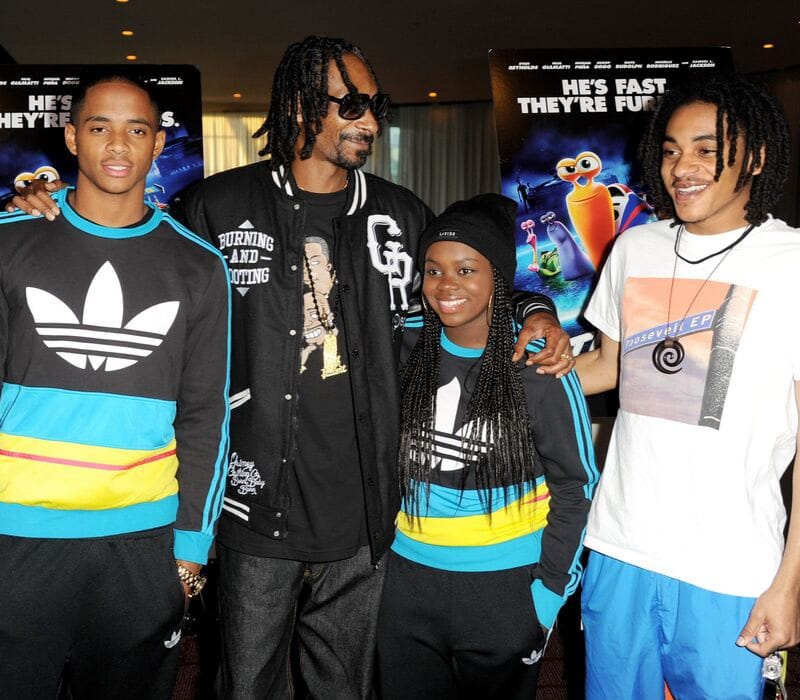 Corde is best known for appearing in We the Party and he completed his education from Diamond Bar High School and like his brother he was interested in Football and also participated in the Big games and Tournament.
Where Cordell completed his education from Bishop Gorman High School and attended the University of California, Los Angeles and graduated with a bachelors degree.
Corde Broadus  Girlfriend
He is in a relationship with his Girlfriend named Jessica Kyzer and they both been dating for several years as of now. This duo shared a kid named Zion Calvin and recently, his newly born baby passed away after 10 days of birth.
His son Kai Love passed away. Kai was born on 9/15/19 – 9/25/19.
Corde Broadus  Net worth
Estimated Net Worth of him is $140 Million USD as of 2019. He stands 5 feet 9 inch tall and weighs around 72 KG.