Claire Boucher Wiki
Claire Boucher aka Grimes was born on March 17, 1988, and from Vancouver, British Columbia, Canada. She is a Canadian musician, singer, record producer, and visual artist. Furthermore, she is also the Girlfriend of Elon Musk for several months now.
Recently, in an interview with Rolling Stone, she revealed that Elon Musk is the father of her child. "For a girl, it's sacrificing your body and your freedom. It's a pretty crazy sacrifice and only half of the population has to do it," she was quoted as saying.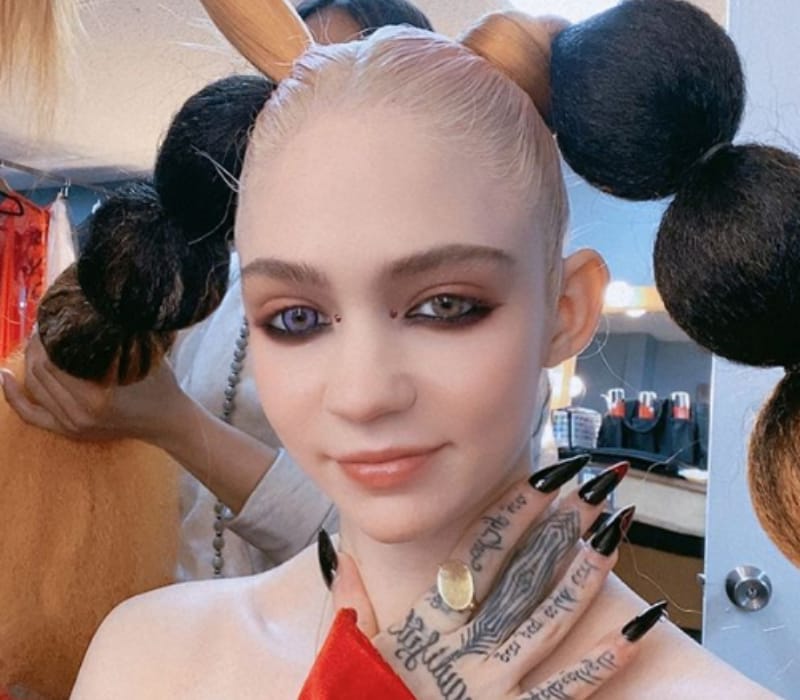 Then, she said "really profound" decision for her and added "I'm just like, I have sacrificed my power at this moment. I have, like, capitulated. And I have spent my whole life avoiding that situation. I have never capitulated to anything, so it was just a profound commitment."
Finally, confirming that the Tesla CEO was the father of her baby, she said, "I do actually just really love my boyfriend." On Jan 10th she posted a picture in a long orange and black braids along with a floral print blazer which was unbuttoned at the stomach.
Grimes and Elon Musk have been dating since 2018 and the duo made their relationship official when they walked the red carpet at the 2018 Met Gala.
However, after three months after Met Gala Musk unfollowed Grimes on Twitter. Then, he also deleted his Instagram account, though he told Mashable it was simply because he "didn't like" the social media platform.
Claire Boucher Career
She is a Singer and in the late 2000s, she released two albums, Geidi Primes and Halfaxa in 2010 on Arbutus Records. In 2007, she had her original Myspace page and began writing music under the name Grimes.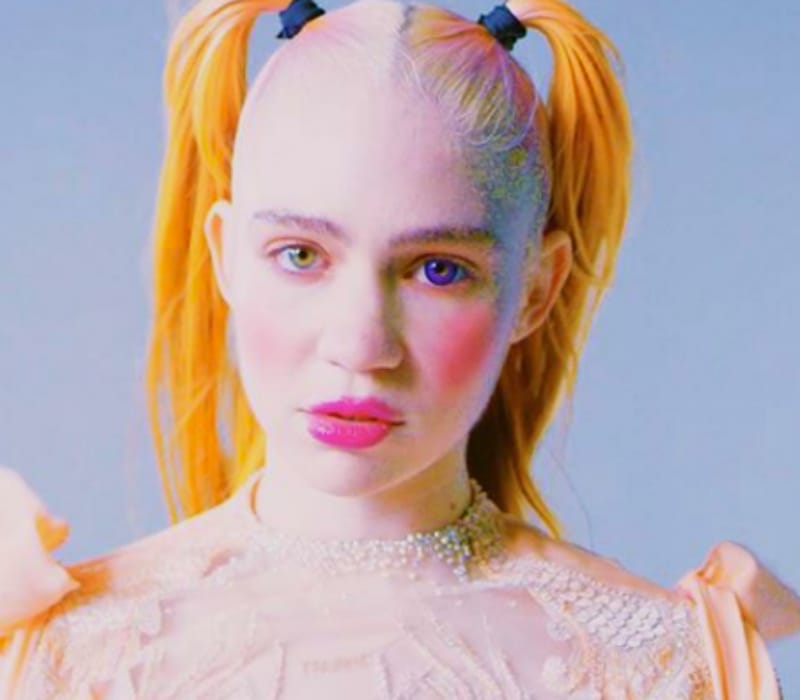 Boucher's debut album as Grimes, Geidi Primes, is a concept album inspired by the Dune series and was released by Arbutus Records on cassette in 2010. Then, she subsequently signed with 4AD and rose to fame with the release of her third studio album Visions in 2012.
It produced the singles "Genesis" and "Oblivion", and received the Juno Award for Electronic Album of the Year and her fourth studio album Art Angels (2015) received critical praise and was named the best album of the year by several publications. Later, her fifth studio album, Miss Anthropocene, was released on February 21, 2020.
Claire Boucher Family
How old is Claire Boucher? She was born on March 17, 1988, and from Vancouver, British Columbia, Canada and she is 32 years old as of 2020. She is the daughter of Sandy Garossino (Mother) who is a former Crown prosecutor and arts advocate and her father (Name not available) was a former banker.
She also has a step-brother who raps under the name Jay Worthy and they collaborated on the single, "Christmas Song", which was released on the Rough Trade bonus disc of her album, Visions.
Claire Boucher's real name Claire Elise Boucher and attended Catholic school and attended McGill University as a double major in neuroscience and Russian language, but left the school in early 2011 before finishing her degree.
Claire Boucher Net Worth
Estimated Net Worth of her is $8 Million USD as of 2020. She stands 5 feet 4 inch tall and weighs around 58KG.